Turn your customers into subscribers
The general availability of cloud IT infrastructure and popularity of the software as a service concept presents an incredible opportunity for managed service providers (MSP). With the ubiquitous availability of low cost cloud-based resources, Vodia's cloud-ready PBX software can help enable new and established managed service providers (MSP) of all sizes to build successful hosting businesses by embracing Vodia's Hosted PBX model. Service providers can deploy Vodia PBX software in their own data center in the cloud and support multiple customers on a single hosted server in the cloud. This approach, called multi-tenancy, allows service providers to realize economies of scale and drive down costs by eliminating dedicated servers for each individual customer. The subscription-based PBX pricing model can help keep IT costs consistent or even lower than packaged software for the end-customer while providing a steady recurring revenue stream for the service provider, creating a win-win situation both for the customer and the service provider.
Building your brand is never easy, but Vodia Hosted PBX can help you get there. Our white label feature allows you to fully private label your cloud service and make it your own. With our private labeling capability you can now advertise your own or your customer's company logo on the web front end of the admin and user portals and customize the web pages to your liking. We will provide you with a rock solid platform along with a rich suite of business telephony features that you can deploy under your own brand name. You can focus on the marketing, sales and billing of your services and we'll take care of the rest!
Launching a new service requires a lot of legwork from market research to understanding your target market. Once you've gone through the pains of doing your homework, you are faced with the dilemma of buying, building or partnering with a software vendor. Next comes setting up your data centers, software installation, beta launch, advertising and if all goes according to plan, maybe the final launch. Vodia can help you accelerate your time to market by staying ahead of the curve. Our expertise and proven track record of enabling service providers go-to-market in no time is something you can count on when considering us for your service business.
With the Vodia Hosted PBX we provide you with a rock-solid platform while making sure that you have complete control of your call routes. The ability to set up multiple trunks and dial rules means you can define the most cost effective call paths for your customers and opt for the ideal minutes provider according to your locality, budget and desired quality. Not happy with your current minutes provider? No problem, simply sign up with a new one and set it up on your Vodia cloud server in no time, no service disruption for your customers, no headaches for you. There's no limit to what this platform can do for you and your customers.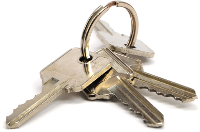 Key Benefits: The Vodia PBX was built already many years ago for multiple tenants. Over the years it has matured into a solution that is ideal for IT professionals that want to offer hosted PBX to their clients.
Multi-tenancy. With Vodia Hosted PBX, the ability to host multiple businesses on a single server means lesser dedicated resources per customer while making your life easier by consolidating system management and maintenance on a single platform. You can now utilize the full capacity of each server and avoid unnecessary costs of installing dedicated hardware for each business customer. And you need only one IPv4 address.
Openness. The Vodia PBX platform is purpose-built to offer service providers with the flexibility to integrate third-party devices and applications with their cloud offering in order to meet the unique communications needs of each individual customer. The industry standards compliance of the Vodia PBX software makes it a truly non-proprietary solution ensuring your customers can seamlessly integrate a wide array of endpoints and applications including IP handsets, IP gateways, SIP trunks, CRM/ERP applications, Call accounting software, Call reporting tools and much more.
True Plug and Play. We realize how important your time as a service provider is. You constantly need to ensure a great quality of service for your customers while keeping an eye out for available system capacity. The hassle of going to each customer site and setting up their phone system is something you can live without. We hear you, with Vodia Hosted PBX you can now remotely manage all your customer end-points, including device configuration, firmware management and trouble shooting. Less time spent on-site, less engineer involvement, pain free deployments.
Total Mobility. The growing use of mobile devices is not only widespread across the business sector but is now considered an essential requirement by business customers. With the advent of bring your own device (BYOD) concept, business customers now expect to be connected on mobile devices of their choice from any location and at any time. The Vodia Hosted PBX provides full mobile integration by making sure your business customers stay securely and reliable connected to their company communications no matter where they are.
More about the PBX cloud
We have a short brochure for you which will tell you more about the Vodia hosted PBX. To learn more please contact our sales representative at sales@vodia.com, we are happy to tell you more.
Simplicity
You don't have to be a rocket scientist to set up your own hosted PBX services. A simple server in the internet can be your ticket into the cloud business. We are making it easy for you to run your own operations.
Business Model
Join the business model of provising services to your clients instead of just reselling them products. This reduces the investments for the client and builds up a revenue stream for you that you can rely on.
Download